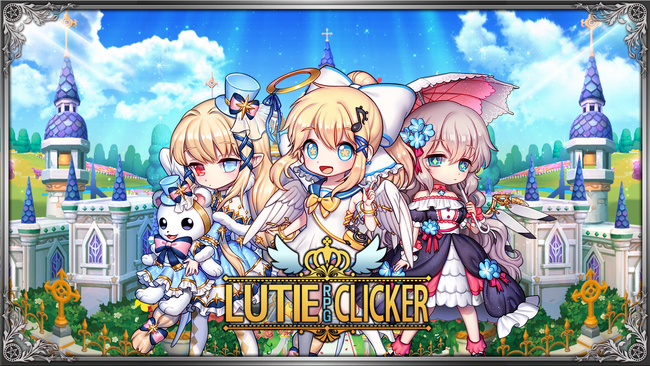 Welcome to the Lutie RPG Clicker Wiki
Introduction
Embark on a tap-filled action-packed RPG adventure in Lutie RPG Clicker!
Join aspiring Valkyrie Lutie in her quest to recover the Morning Star, the symbol of light that was lost after Ragnarok, the Twilight of the Gods. Tap to attack Minions, then recruit your legion of Guardians and Servants as you battle across a smorgasbord of worlds including Asgard, Midgard, Niflheim and the Netherworld. Unlock and upgrade a plethora of Active Skills, Servant Powers and Rare Equipment in order to restore Light to the land.
Collect the cutest incarnations of your favorite heroes and beasts from Mythical Lore – including Brynhild, Sylphid, Lucifer, Minotaur and Baphomet! Not to mention our Combat Androids, Rabbit Butlers, Jelly Penguins and Zombie Raccoons! Then dress them up in Seasonal Costumes and kit them up in Legendary Gear!
Lutie RPG Clicker provides a simple, yet incredibly fun experience while incorporating deep RPG mechanics. Advanced players can indulge themselves in Seasonal Raid Tournaments, Expeditions, Servant Raids, Matching Mini-Games and more!
---
Raid Status
Seasonal Raid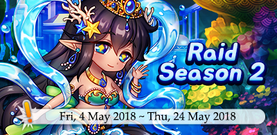 Season 2 ends in
May 17 2018 22:59:00 +0800
Season 3
Starting In May 25 2018 3:00:00 +0800
Servant Raid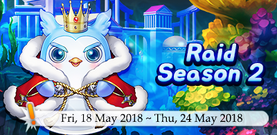 Season 2
Starting In May 18 2018 00:01:00 +0800
Community content is available under
CC-BY-SA
unless otherwise noted.